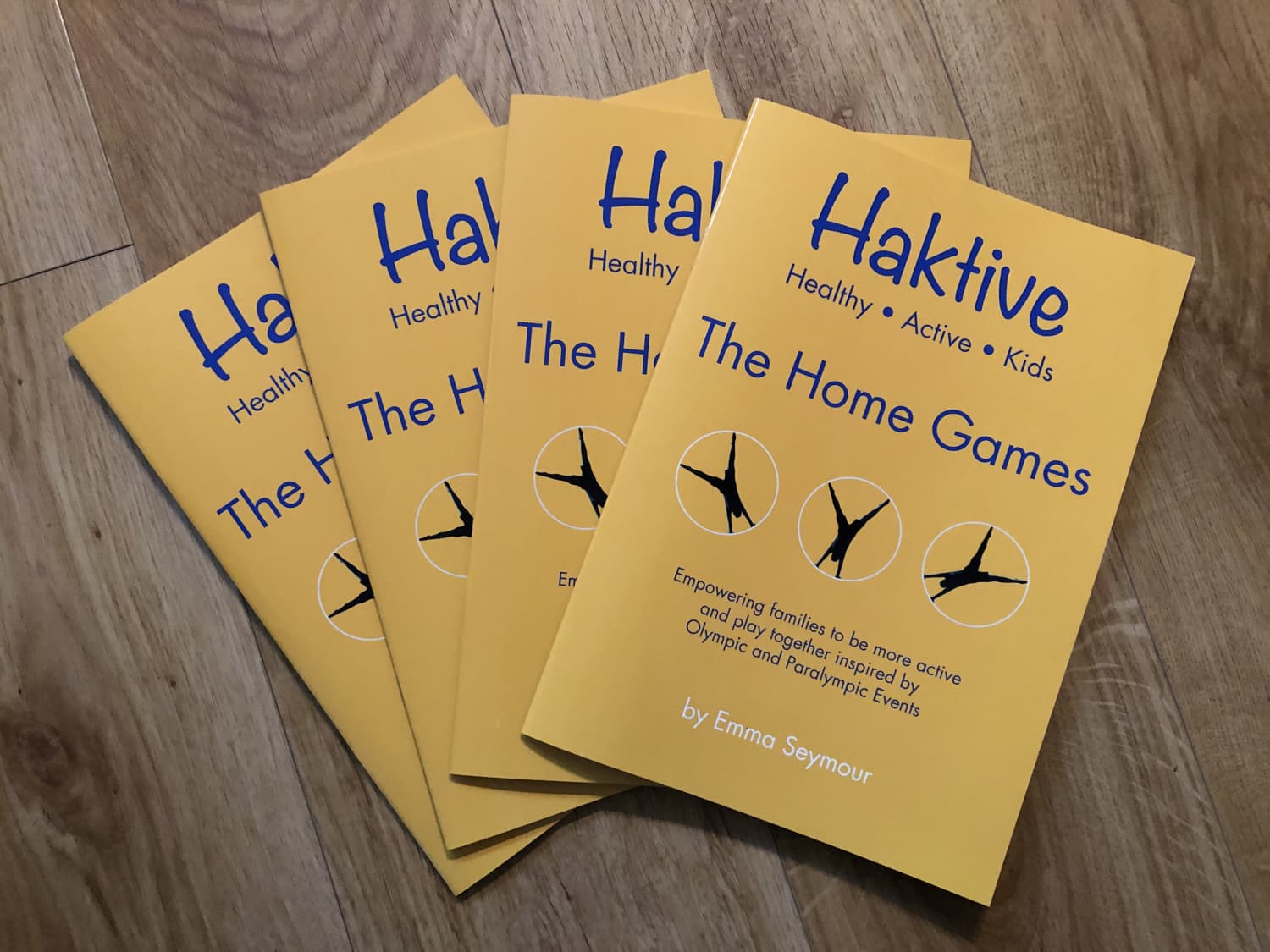 The Haktive at Home Games
The Olympic and Paralympic games are powerful events in inspiring young people to try new things and be active. We wanted to support you at home to capitalise on the energy of these events. So the Home games was created. It can be used for pure activity or you can make events competitive, it is entirely up to you. As long as you are all being active and having fun, that's the main thing.

The principle is simple - every bit of activity your child does will help their well being and yours.
Price per book : £7.50
Please contact me if you would like a copy. Bulk discounts available for school orders.


Product details:
The book contains ideas for all ages, to be inspired and have a go at Olympic and paralympic events at home.
It uses everyday items and the power of a youthful imagination.
It can help you get started, to empower you to create your own physical activity challenges, games and activities.
It also contains some information on warm ups and cool downs, some cut out medals and an event tracker.