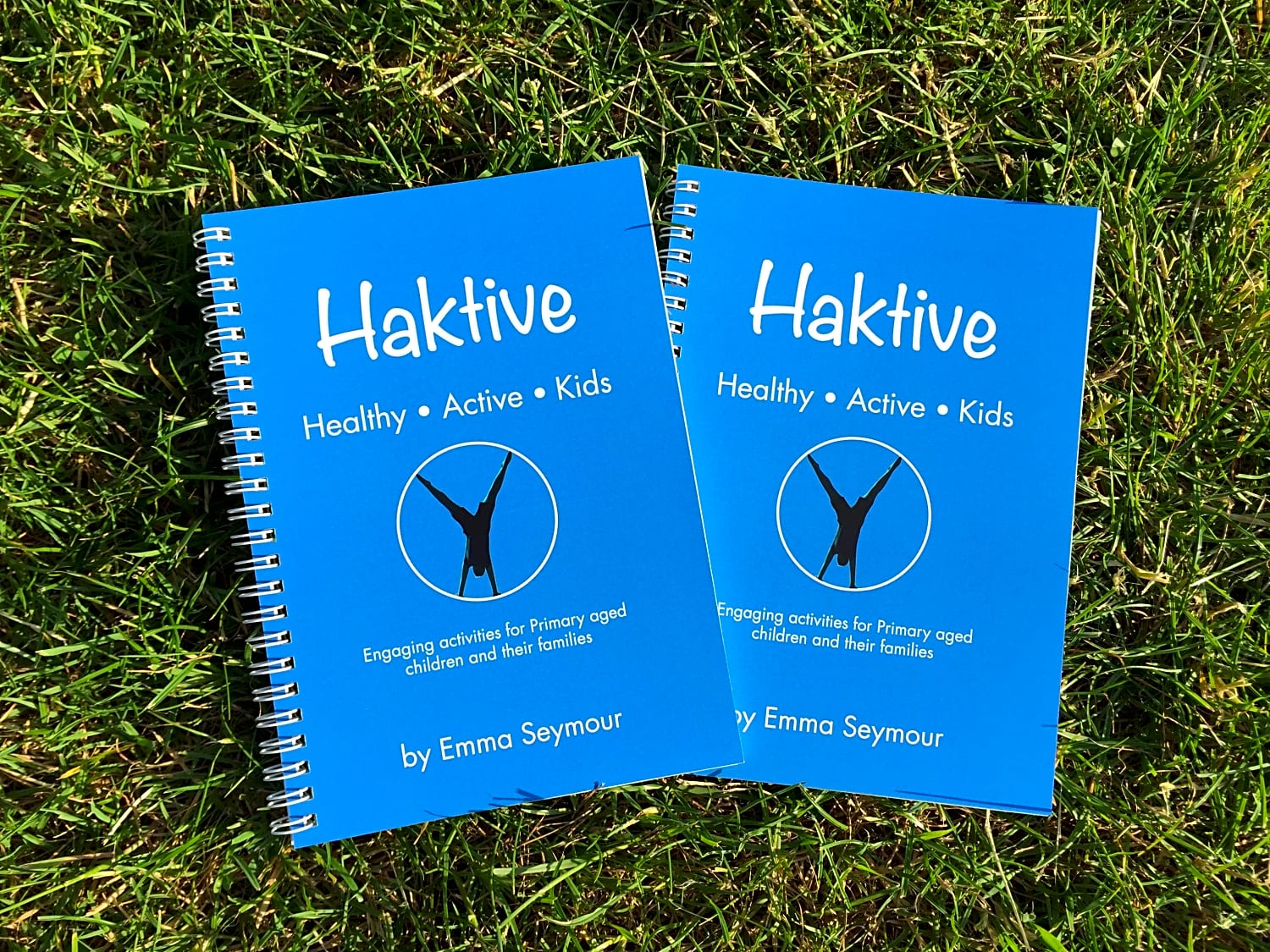 THe Haktive Book
A guide full ideas to help you get started on being active with your children and having fun.
The Haktive book is packed with ideas for activites and games to help improve fitness, agility, coordination and flexibility. There are ideas for outdoor and indoor activities, so you can be more haktive everyday regardless of the weather. There are top tips to improve skills and notes for easier and harder challenges to enable progression. The book is water resistantand spiral bound for ease of use outdoors.
Product details:
The book contains ideas for indoors as well as outdoors activities.
It makes suggestions for making activities easier or harder depending on your abilities, fitness levels and surroundings.
It is wire bound and has water resistant pages for easy use.
It has additional information on benefits, skipping songs, a target and for noting your own ideas.
It is to help you get started, to empower you to create your own physical activity challenges.
Price per bundle : £12.50 (+p&p)
Contact Us to Order