The positive power of music on happiness is undeniable, couple that with moving your body and dancing, makes it an unbeatable feel good tool. There are many examples of the benefits online e.g. onedanceuk.org calmmoment.com Turning the music up and dancing around can make everyone happy, especially if you start it, the children will naturally follow and enjoy the freedom of movement. Empowering your child to just move and dance can be fun. Some will take longer to relax into it, but don't give up, keep trying, maybe they can choose the music, try copy cat - taking it in turns to do a move that the other tries to copy or musical statues. Free flowing dance is a real gift, embrace the freedom of it. Remember - 'dance like no one is watching'. Enjoy

These are some links to dance websites that may inspire or help that feel good factor. There is so much on You Tube, please take care searching through with your children and I'm sure you'll find something to get those dancing feet moving.
You Tube - Oti Mabuse
You Tube - Just Dance and Disney themed ones
You Tube - Les Mills - Free Kids classes or Born to Move
You Tube - Dancepl3y
You Tube - Diversity Dance Tutorials

Last week we added this photo. It should have challenged you to guess how many sports/activities you can see. Have a go. The answer will be in next week's newsletter.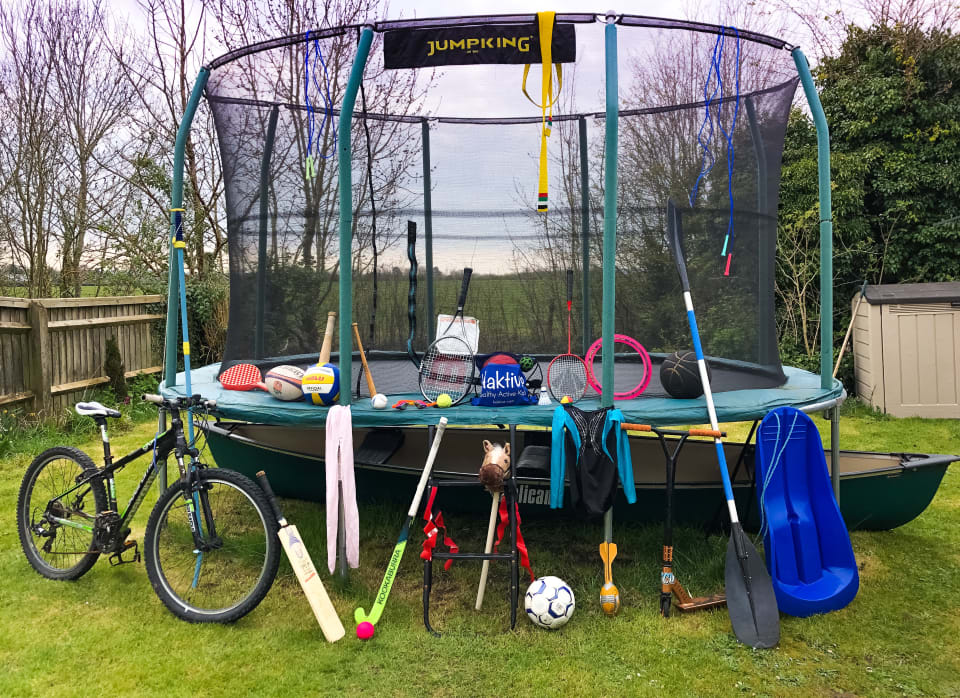 This week's challenges are ready for you to download at Haktive.com/at-home They can all be adapted to be used outdoors or indoors as the weather is looking less favourable this week.

If this newsletter was kindly forwarded to you, you can subscribe yourself here. https://mailchi.mp/4582f47d7cb5/haktive-newsletter

Stay safe and stay well