The Haktive Bundle
The branded bag contains a high quality, educational standard equipment comprising of: - 1 large soft bouncy ball 1 Small hard bouncy ball 2 Skipping ropes 20 Cones of different colours The book is packed full of ideas for some active family fun.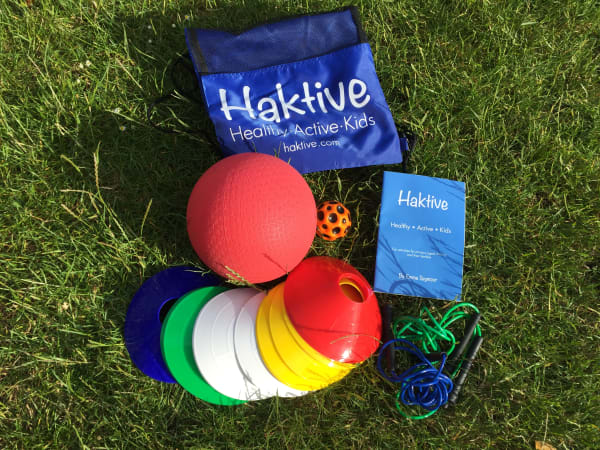 The Haktive Exercise Book
The Haktive book is packed with ideas for activites and games to help improve fitness, agility, coordination and flexibility. There are ideas for outdoor and indoor activities, so you can be more haktive everyday regardless of the weather. There are top tips to improve skills and notes for easier and harder challenges to enable progression. The book is water resistantand spiral bound for ease of use outdoors.